Endeavours inside the bedroom are a different world altogether. While you might have heard or known about bikinis, pantyhose, corsets, half-cup bras, and hosiery, you might have easily overlooked full bodystockings. Bodystockings don't appear to be an intricate sensual accessory at first because they can easily be mistaken for a confidential part of a dress. Bodystockings are tight, partially see-through dresses that cover the entire body while leaving room for intimate areas. They cover areas like the torso, legs, feet, and, in some cases, the hands too. Thin strands of floral or geometric designs make up the majority of a bodystocking.
Bodystockings are extremely seductive dresses and offer extreme versatility. These bodysuit ensembles are known for leaving your partner wanting more and raving about them. They are an absolute must-have for your sensual wardrobe. The best part about them is that despite the jaw drops and amazement-filled eyes of men, women tend to love body stockings more all around the world. If you aren't already smitten by their appearance or are unsure whether bodystockings are worth the investment, let us explain why they are a treasured and extremely carnal garment.
Blue and Black Basque with G-String and Stockings
Seductive as Hell
Direct and to the point. Bodystockings not only make you appear alluring and desirable to your partner, but they also make you feel sultry. Take it from a man's perspective or a woman's, bodystockings are the epitome of sensual accessories. Because of the see-through nature of the fabrication, the overall look is both seductive and mysterious. This leaves your partner craving for more. Bodystockings make your job easy as well, since all you need to do is find the one that suits your eyes.
Comfortable & Seductive
Despite their full body coverage, body stockings are extremely comfortable to be in, even for long durations. They are comfortable enough for you to sleep in them without any hassle. You might be surprised by the varieties of fabrics that they come in. Look for fabrics that you prefer on your body, as comfort is essential when sporting a distinctively daring, bold, and erotic look. Polyester, spandex, lycra, rhinestone fishnet, and mesh are a few of the most popular fabrics that are preferred because of their soft and luscious feel on the skin.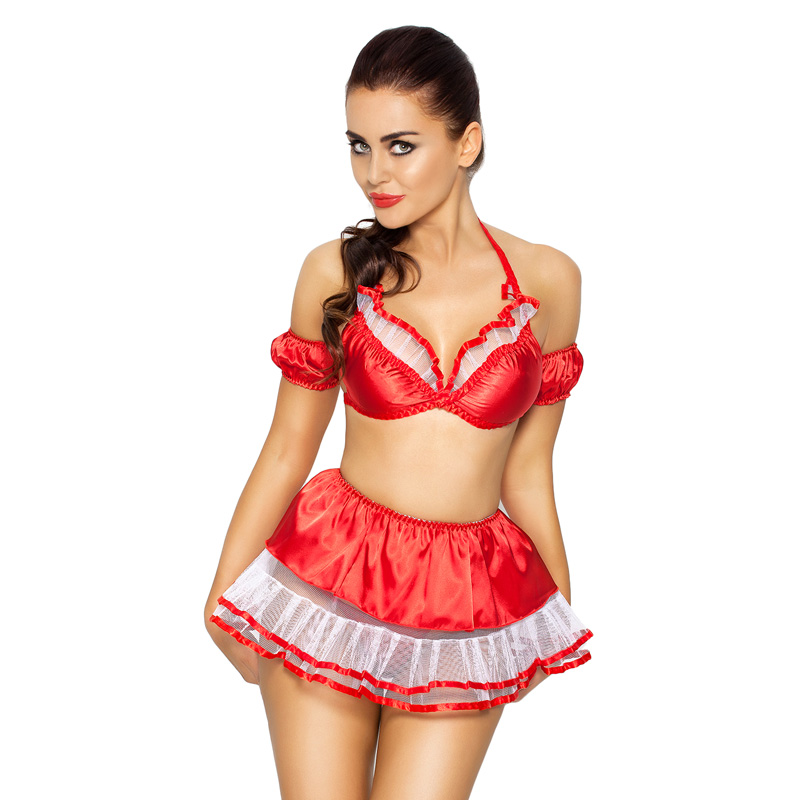 Disguise Imperfections
Due to their full body spread, body stockings automatically hide several imperfections that one might be conscious of in their daily lives. Body stockings not only help to conceal scars, curves, and unappealing areas of the body, but they also make one look sleeker and slimmer. (Regardless, they won't be able to keep their eyes fixed on a single point anyway.) On a personal note, there is nothing wrong with imperfections. If you ask us, stretchmarks, scars, and other imperfections are some of the most beautiful features on one's body. Even the most beautiful people are not flawless.
Versatile in Shape and Sizes
Bodystocking comes in shapes and sizes that can literally fit anyone. Whatever your preferred sizes are, whether waist or bust, there is a bodystocking for you. Furthermore, there are numerous colour options available. While black is a constant, you can choose whatever colour you feel best in. Additionally, plenty of patterns and contour designs can be easily accessible when looking for your desired bodystocking. Bodystockings are a must-have in your erotica ensembles because they are one of the most versatile and sexiest lingerie options.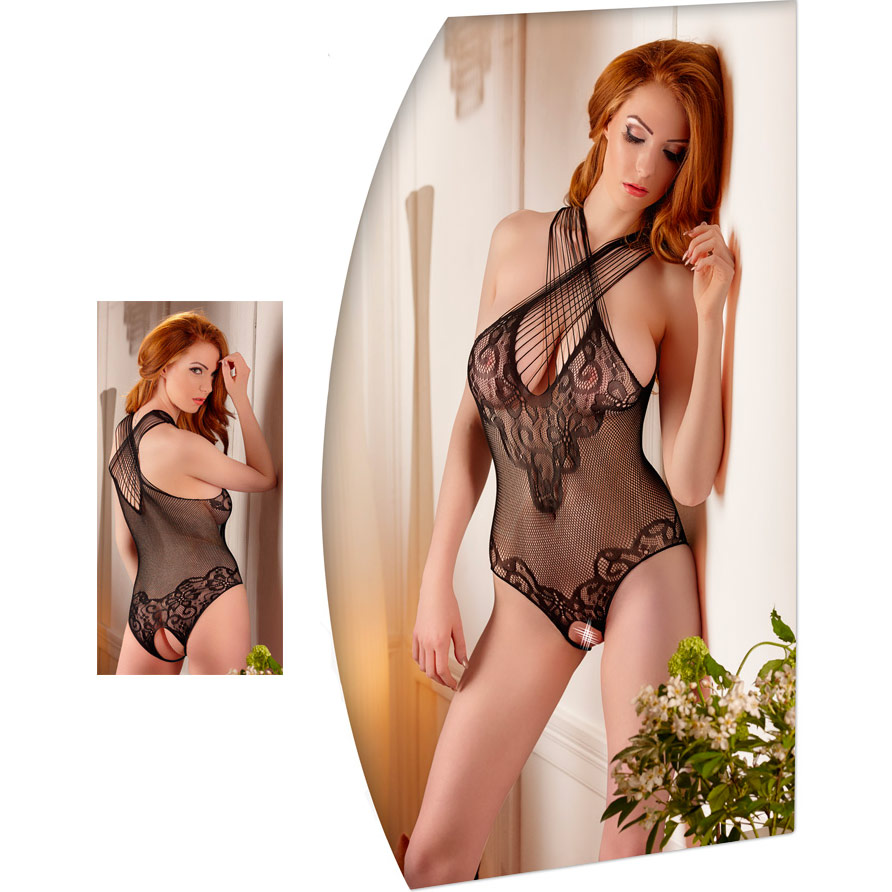 Lace Body Suit With Open Crotch
Ease
Bodystockings, unlike other forms of bedroom intimacy, are uniquely capable of heating up the emotions within the bedroom. They are easy to put on, which helps to keep you in control of the foreplay. Because of their thin fabric, you can conceal them within your dresses, which makes for an amazing surprise. If you want to or if the situation calls for it, you can easily pair a bra with bodystockings. This saves you time and allows you to stylize at your leisure. From a fashion point of view, you can pair up a bodystocking with an appealing skirt if you desire to. To add to the already sexy and mischievous attire, you can also add high boots or coats. In essence, body stockings are not only a solution but also offer plenty of options to spice up the routines under the bedsheets.
How to Wear Bodystocking?
As intimidating and complicated as they can seem, bodystockings are quite simple to put on. Begin by grabbing the dress with both hands and wrapping it around your legs like a stocking. Once you've got the feel of it, tuck up the suit and adjust your hips within the garment. You can now start inserting your arms in the sleeves as if wearing a shirt. Don't shy away from adjusting, pulling, and moving the areas of the stocking until your body feels caressed and hugged. Look out if the laces, patterns, and holes are in the spot that you want, and voila!, you just levelled up your appeal and their libido.