If you wish to keep your subservient firmly under your control, then the best method is arguably the use of sensory deprivation; because when you inhibit the use of one sense, the others work harder to compensate; heightening their pleasure even further when you use bondage masks, or other forms of sensory deprivation, such as a bondage hoods or blindfolds.
All of these accessories provide your sub with varying levels of deprivation, fulfilling your desires as well as fueling your fetishes. If you're the dominant, then we also have the ideal masks and hoods for you, too.
There's certainly much to relish when taking part in a prolonged BDSM session wherein both you and your partner are bound by blindfolds.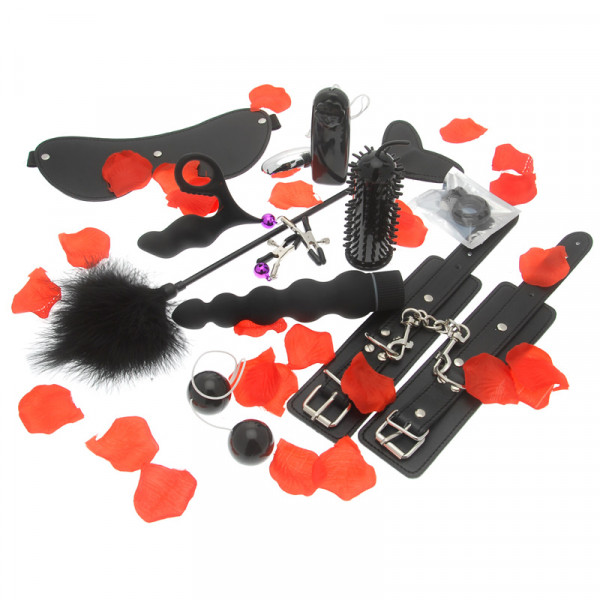 Blindfolds are ideal for keeping your sub in the dark, they're available in a variety of designs, which can grant them an attractive air of high sophistication, or those made from velvet or silk, which are seductive and luxurious and. Whichever blindfold you choose, you'll be sure to tease your partner into submission, making them eagerly await your next sadistic move. Tease and torment make for great BSDM play; keep her guessing and she'll be begging for more….
Sensory deprivation hoods are brimming with versatility; they can be incorporated into a range of play styles and fetishes, from making your sub obey – and buckle under – your command, to pet-play, or breath-play. Hoods are available in a variety of materials, from spandex, to leather gimp masks – or even an inflatable latex bondage hood. If you like your play edging towards the extreme, then it could be worth investigating some of the more heavy-duty hoods and masks; for example, gas mask designs can inspire some intense breath play. Perform your punishment while taking your sub's breath away – literally! – for new sensory highs like no other.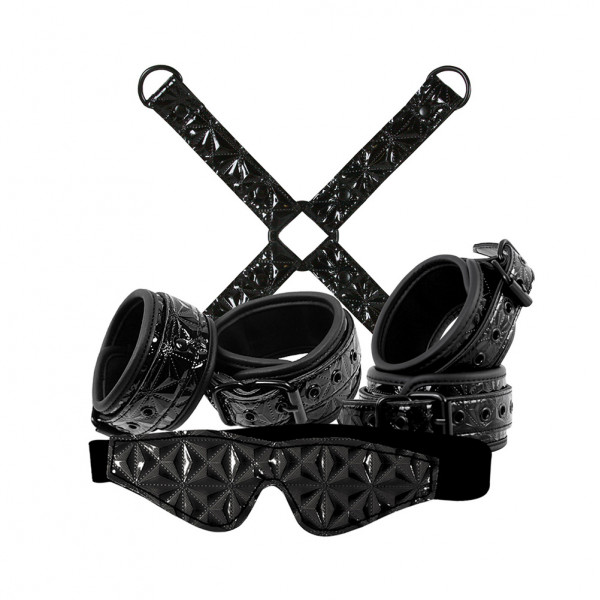 Of course, when it comes to such hardcore equipment, and like any other BDSM play, you must keep things sane, and play safely, as these masks are not for the faint of heart. Certainly, if you're looking for something highly decadent, and you want to turn heads while playing at your favourite dungeon or party, keep a look out for Venetian face masks; these are beautifully designed which provide a note of debauched elegance to any BDSM experience with sex toys, one which will instill an exquisite Viennese aura, and guarantee that heads will turn toward you and your partner. If you are considering bringing something new into your bedroom play, the sensory deprivation wear range has lots to offer in regards to style, fashion, and quality.
So whether you are after a full hood, an elegant mask or something in between, there are items which are specially made for both men and women, or some non-gender specific designs as well, in a variety of fabrics and materials, which in themselves are a kinky delight; what better time could there be, to introduce this highly enticing fetish to one's playmate?