When you first consider that you'd like to delve into some new areas within sexual exploration, the idea can be somewhat daunting; you may have a slight hesitance regarding what to expect, and whether or not you will actually like it when it comes down to reality. The first step for any sex toys encounter is to find the person or people, you wish to play with.
Finding BDSM enthusiasts is very much like finding people who share any hobby, pastime or interest; bondage really isn't any different in this respect, and in this modern world, one of the best methods of networking is looking online.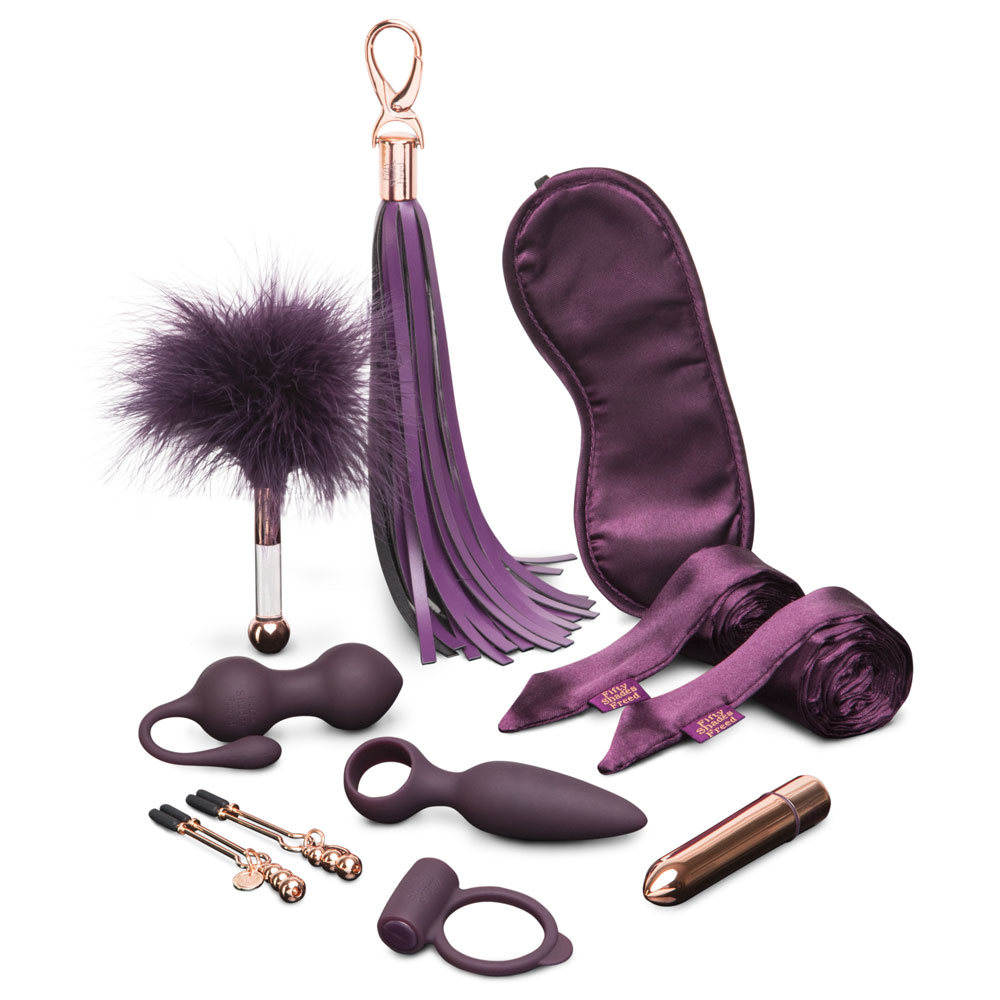 Fifty Shades of Freed Bondage Kit
Check here: Bondage & BDSM, What You Need To Know?
Perform a quick internet search to locate your nearest fetish and BDSM club; their website should have all the information you require with regards to prices, membership, dress code, etc. so you know exactly what kind of bondage wear to expect, preventing you from attending over- or under-dressed for the occasion, and of course when their events take place.
Some clubs may keep their location secret, and only reveal it via their subscription-only newsletter near the day. Clubs are an excellent way to dip a tentative toe into the world of BDSM; you can participate as much, or as little, as you would like.
Of course, you will get to meet some friendly local people who will be probably more than happy to welcome you into their community, and ahem…show you the ropes! Your local fetish and BDSM club will more than likely maintain private groups and pages on all the major social media websites as well, so you can get chatting to some of the members prior to attending the event; these steps are a means of helping to break down the barriers of apprehension, and a fab introduction to bondage for beginners.
Talking about social media, there are specialist sites out there which work very much like other social media platforms, wherein you add friends, and make new acquaintances. These sites provide services enabling you to find others who share the same fetish as you or would be willing to partake in any scene you may wish to arrange in the near future.
Swingers sites often have message boards attached too – some of these sites may have paid membership options, but most will offer a free trial membership or free membership with restrictions. These restrictions often consist of a limitation placed upon how many people you may be allowed to contact within a given month.
Swingers clubs will also specialise; most will contain a dungeon themed play-area with apparatus and equipment, allowing you the opportunity to play with like-minded people; at first, you may just like to watch scenes unfold, allowing you to get the feel for what it's like before jumping into the fun yourself. This is perfectly acceptable; you should never feel pressured into participating in anything which you are not totally sure about. So why not peruse the latest fetish clothing and equipment from our bondage boutique, while planning out your night of excitement and arousal?